OLOS Ski Club, established in 1956, is a private, not-for-profit members club with facilities at Mount Buller and Mount Hotham.
This site is the front door to the booking system, gives an overview of our club and its facilities, and provides information for members.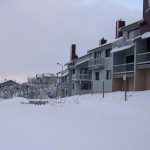 Latest Member News
OLOS 2023 Winter bookings open on 27th April 2023.
2023 season opens on 9th June 2023.
OLOS 'A Call For Fresh Snow Lunch' Pre-Season Event
Join your fellow members at 1.00pm on Saturday 20th May 2023 at Hotel Brighton – 286 Bay Street Brighton to celebrate the start of the 2023 season.
Contact our Social Secretary – Andrew Coady at olos51social@gmail.com