OLOS Ski Club, established in 1956, is a private, not for profit members club with lodge facilities at Mount Buller and Mount Hotham. We cater for members' requirements and welcome a limited number of guests, particularly at the Mount Hotham apartment.
This site gives an overview of our club and its facilities, provides information for members and is the front door to the online booking system.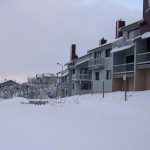 Latest Member News
OLOS bookings are online.
The booking system lets members make and manage bookings, check availability and their account balance, and maintain contact details. Bookings continue to be monitored, and additional guests, room allocations and provisions managed, by the Booking Officer.
Email is our default communication method. Please check your email regularly and maintain your contact details.                                   (We want members without internet access to continue booking and have advised them directly about booking by mail.)